Wiring Accessories
Product ID: MD / KD / HD / VD / HVD / KVD - Ducts


Kai Suh Suh Enterprise Co., Ltd. is a highly-qualified, Taiwan-based supplier and manufacturer of wiring accessories and cable ties. Kai Suh Suh Enterprise Co., Ltd. has been recognized as one of the professional manufacturers in the industry since 1969. With both experience and innovation, KSS is confident in providing buyers with quality products.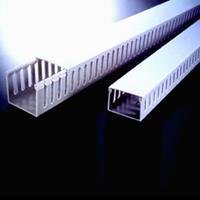 Wiring Accessories

Click here for details.

KSS has been the leading manufacturer of wiring accessories for over 40 years. We are continuously developing new products such as cable markers, cable ties, and cable clips. KSS is committed to quality, reliability, customer service, and has been the dependable solution for products like wiring accessories for buyers throughout the world for over 40 years.

KSS uses sophisticated techniques and strict quality control for their products, and utilizes the most high-tech, computer controlled inject and extrude machine to produce over 1,000 kinds of products. KSS uses UL approved Nylon 66, 94V-2 to make quality wiring accessories. The products are American Underwriter Laboratory and Canadian Standard Association approved (UL & CSA), guaranteeing its quality.

KSS wire accessories product line is under quality control and strict test to provide our worldwide customers with high quality materials and unmatched services. If you are interested in our wiring accessories and related cable solutions, please do not hesitate and contact us for additional information on our product, we are ready to serve you the best!


Specifications:
Material: High impact, self-extinguishing, warp-proof P.V.C.(Polyvinyl chloride)
Color: Grey
Maximum Service Temperature: 85 °C
The Used extensively for all applications where cable protection is essential i.e. switchboards, etc.
Features parallel holes on both sidewalls to facilitate cutting in wire application
Special color, size, length upon request of reasonable quantity
Main Products:
Wiring Ducts, Cable Markers, Cable Ties, Cable Clamps, Cable Gland, Bushings, PCB Parts
Contact Details
Address:
No. 38, Yen Ping N. Rd., Sec. 1 Taipei City, 103 Taiwan, R.O.C.